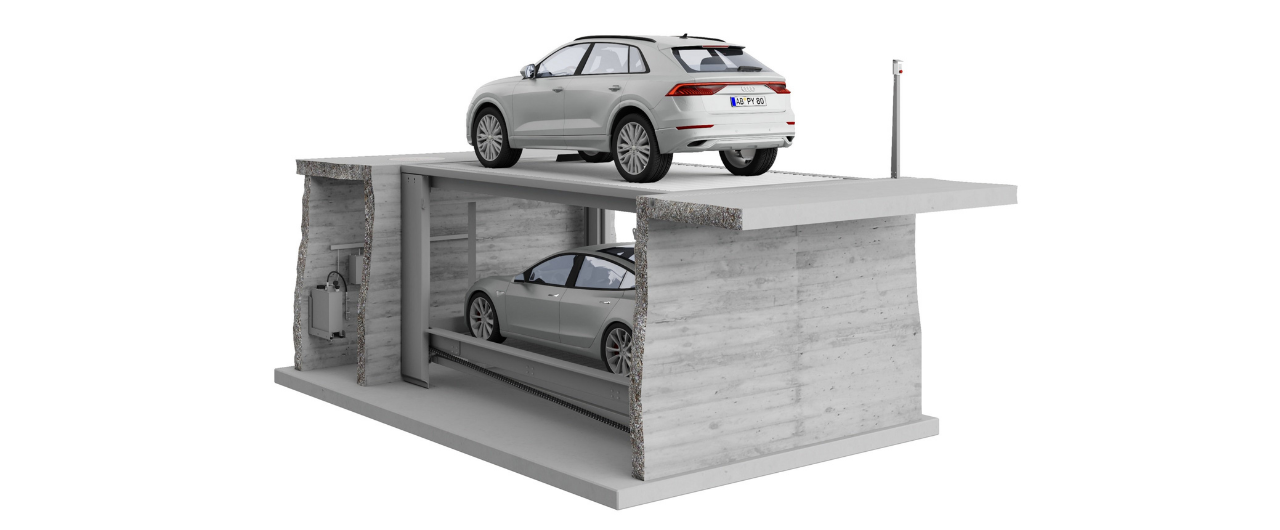 SpaceVario CP U10
The all new stack parking system made for underground spaces
Makes your car invisible
Simply make your car disappear underground. Instead of rising above the ground, the premium underfloor systems are sunk underground. The top platform is level with the ground when lowered. Above ground, you gain a car-free area, which you can design entirely as you wish – and which will increase the value of your property.

All the information relating to
SpaceVario CP U10
Specifications:
Suitable for all passenger cars according to the clearance and maximal surface load
Maximum Weight Carrying Capacity: 2000 kg & 2600 Kg
Allowable Car Height: 1.65m – 2.0m
Platform Width: 2.3m – 2.7m
For more specific information, please download a complete datasheet of the product.
Key Benefits:
Installation example in the inner courtyard or green spaces of residential and commercial buildings, family homes and apartment buildings, office buildings, and hotels
Provides 2 spaces in the footprint of 1 car
Designed to install in outdoor
Can be installed in the driveway area
Accommodates cars safely
Protection from theft and damage
Optimal access times
Independent system
Upgradation from 2000 kg to 2600 kg upon request
Hot-dip galvanized surface protection
Other products in Stack Parking Systems