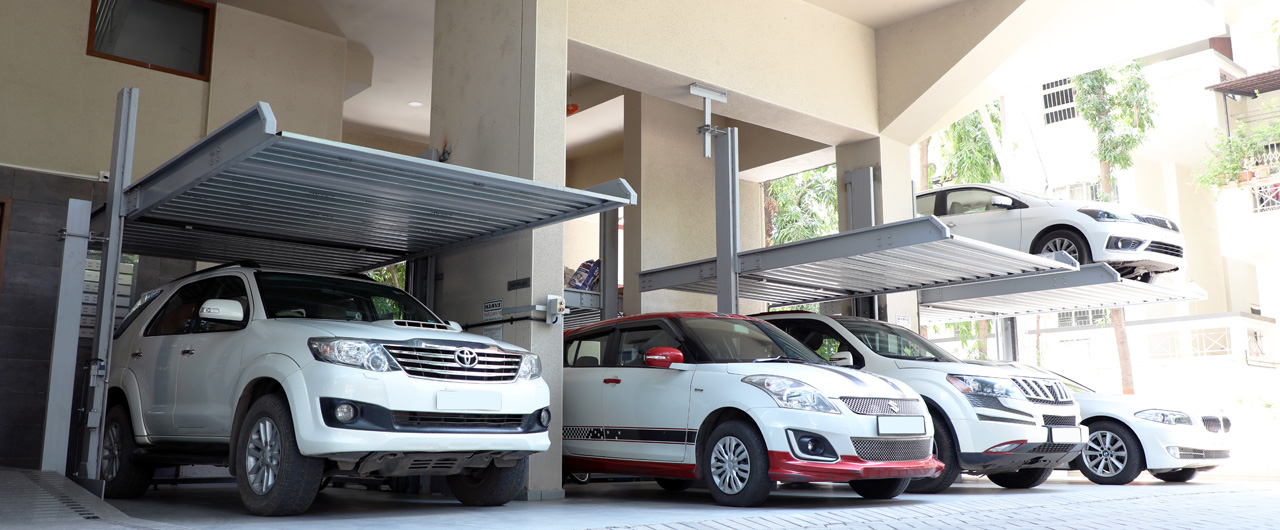 G-61
The ultimate stack parking system
The G-61 doubles the number of parking spaces with just one system
A simple system that doubles up the conventional single car parking space. This system creates parking spaces for two cars to be parked, one at the ground level and another one on the platform above. The lower car needs to be driven out to use the upper platform.

All the information relating to
G-61
Specifications:
Suitable for all passenger cars according to the clearance and maximal surface load
Maximum Weight Carrying Capacity: 2000 kg
Allowable Car Height: 1.5m – 2.0m
Platform Width: 2.0m – 2.5m
For more specific information, please download a complete datasheet of the product.
Key Benefits:
Ideal for residential buildings and commercial projects
Increases the capacity of underground parking spaces at hospitals, malls, cinema halls, hotels etc.
Can also be used as an outdoor parking system
Provides 2 spaces in the footprint of 1 car
The amount of space used can be reduced by up to 50 percent as compared to conventional parking space
Leaves space for additional amenities
Accommodates cars safely
Protection from theft and damage
Sequential vertical movement of a platform
Optimal access times
Simple key switch controls