KLAUS Multiparking
Promising uncompromised parking safety.
What does 'space' mean? To some, it means no restrictions; to some, it means a moment of freedom; to some, it is a chance to arrange, organize, decorate it with things they love and need in life. When it comes to utilizing the space that matters to you, there's nothing like KLAUS Multiparking!

KLAUS Multiparking Systems
Delivering innovation with ease of operation.
KLAUS Multiparking organizes and manages the planning and implementation of multiparking systems globally, offering innovative car parking solutions for everyone. KLAUS Multiparking's technology combines maximum storage capacity and optimum user comfort with zero sacrifices for vehicle or customer safety. Our multiparking systems are a combination of advanced technology and user-friendly operations, that makes them a perfect parking solution.
KLAUS Workshop on Wheels
Maintenance - Anytime, anywhere and on time!
With the numerous multiparking systems that KLAUS Multiparking supports countrywide, our partnership doesn't end at installation. We pride ourselves in building lasting relationships with our customers, ensuring that our products stay efficient all the way. Maintenance of your multiparking system is just as important to KLAUS Multiparking as it is to you. That is what our Workshop on Wheels (WoW) does – it ensures your system remains running as smooth as when it was first installed.
Testimonials
With great support during and after installation, the KLAUS team is very efficient and wonderful to work with!

We have been associated with KLAUS Multiparking for multiple projects now. The quality they offer is superb and breakdowns are very rare. Even if there are any minor issues, their WOW team visits the site and rectifies the issue in no time.

The KLAUS Multiparking team is prompt in responding to our requirements. We got in touch with them for a multilevel car parking project for one of our clients and were able to complete the whole project in the agreed timeframe smoothly.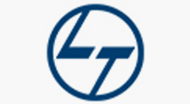 Even though KLAUS Multiparking's technology is advanced, it is easy to understand and use. Fully trained technicians from KLAUS Multiparking conducted training sessions, which helped us thoroughly understand the working of the systems. The team responds really quickly and is very prompt about everything.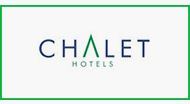 One can experience the transparency maintained throughout every operation at KLAUS Multiparking. Our mutual trust has made the project successful and we are thankful for that.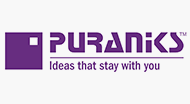 The KLAUS Multiparking team is always very cooperative and respectful. They understand the importance of the tasks assigned to them. The whole team is very competent and highly efficient. Looking forward to working with them again.